Learn The Ancient Art Of

Kalaripayattu
A complete training to push through your limit physically, mentally and spiritually in a safe and adaptable way from home.
Finding the right sport art can feel like shopping for parts…
❌

Some have too steep of a learning curve they feel out of reach.
❌ Some are too tough on the body and don't feel very sustainable for you.
❌ Some offer a good workout but don't give much sense of fulfillment.
❌ Some are too repetitive and unchallenging, or straight-up boring.
What if you could combine it all into the ultimate holistic martial art that will stimulate and challenge you physically, mentally and spiritually?
Introducing: The Kalari University
A comprehensive online program to learn the basics of Kalaripayattu and push through your limits in a safe environment, adapted to your level.
Founding Member Special Offer:
✔ Instant Access To The University
✔ Continual Support
✔ Free Upgraded & Future Levels
✔ Locked-In Price
$34.99/mo

Free For 7 Days!
50+ instructional videos
Pre-recorded lessons with Kalaripayattu master and practical exercises to implement this in your life and your training.
Access To The Next Level
The training program is broken down into easy to learn levels with tests and exercises, you can move on to the next level once you've passed!
Continual Support
Get support throughout your learning journey and reach out to the team with any questions you have.
Book A Session
If you need to have a face to face, book a time for a session and we'll give you live demonstration and advice.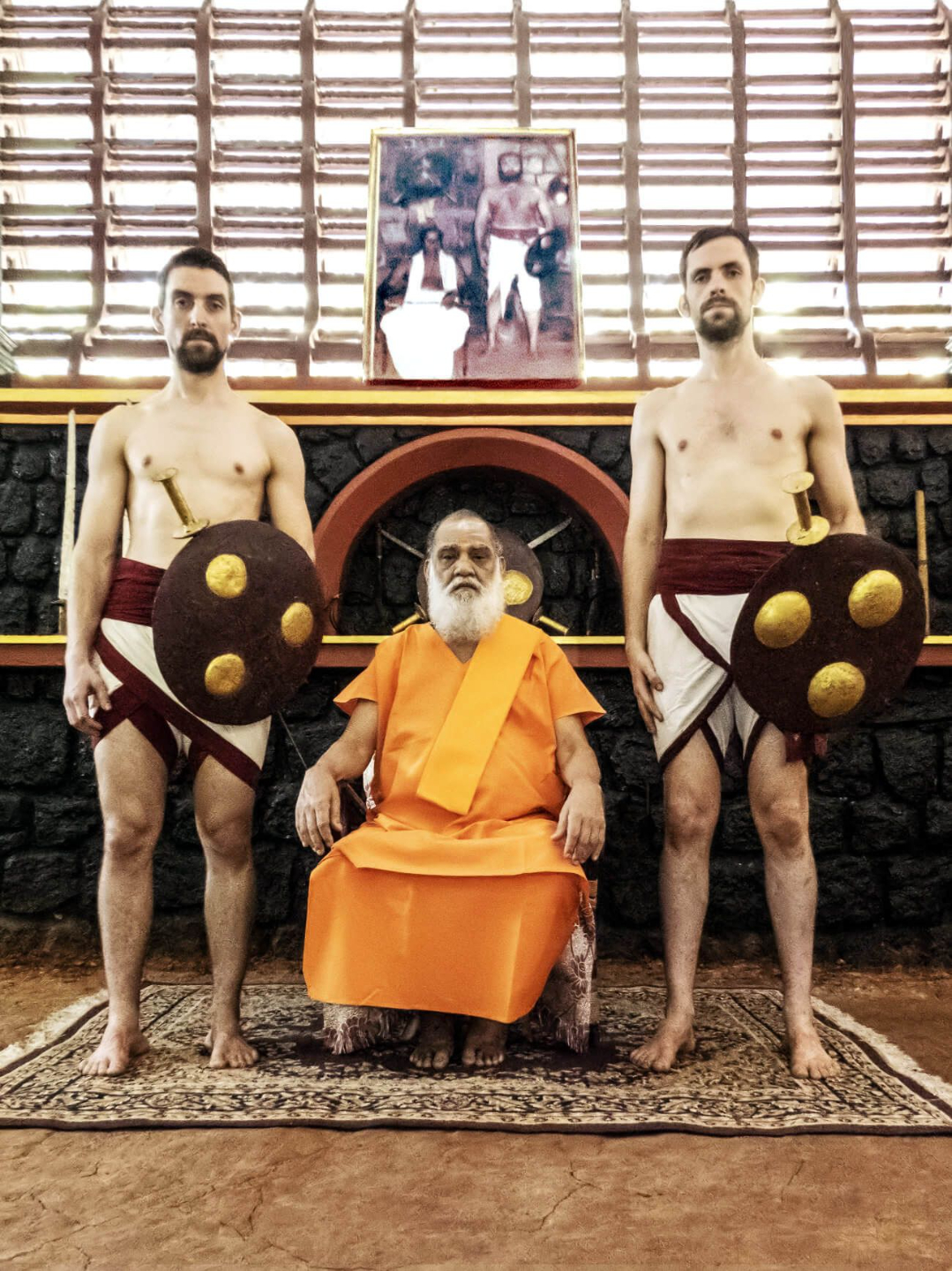 Meet Raphael and Paulus
We are the brothers Raphael and Paulus and in 2012 we started to learn the ancient martial art Kalaripayattu and it's healing system Kalari Chikitsa at the Kalariyil Dharmikam Ashram in India from Swami Hanuman Das, formerly known as Balachandran Master.
Since 2014 we have been teaching Kalaripayattu, the mother of all martial arts, in Germany, Spain and India. We teach Kalaripayattu to help our students expand their boundaries and perspectives, to generally gain more serenity and self-confidence, and - when it comes down to it - to be able to assert themselves confidently and self-assuredly.
Our goal is to make Kalari accessible to everyone, everywhere. We strive to maintain the traditional way of teaching while teaching modern applications of the traditional movements and forms at the same time. Despite the physical distance, we are in direct contact with each student and are always ready to support them with our knowledge and experience on their Kalari path.
Enroll in the University at a discounted price today
Join the membership and start learning your training right away
Do the Work
Follow the curriculum and different levels until your final test
Achieve Mastery
Learn Kalaripayattu and grow physically, mentally and spiritually
7 Days FREE TRIAL
($34.99 Monthly After)
✔ Instant Access To The University
✔ Continual Support
✔ Free Upgraded & Future Levels
✔ Locked-In Price
Start Your Free Trial
What can I expect when I decide to join 'The Kalari University?'
What happens at the end of the free trial?
Will I get support in this program?
I've never signed up for something like this before. How does it work?